A sporting clay event for Guan Ho Ha members and guests benefiting critically ill children and their families through the Kids & Clays Foundation and the Ronald McDonald House Charities® Chapters

Precautions Will be Utilized to Help Prevent the Spread of Coronavirus

Saturday September 11th, 2021
Guan Ho Ha Fish & Game Club
1451 Rector Rd.
Scotia NY 12302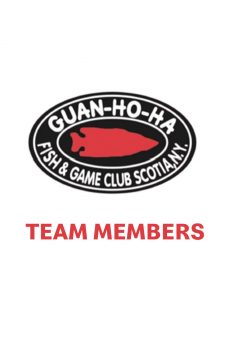 Please enter your team member's information below and then click Add to cart. You can add as many members as you'd like. If you haven't added your Sponsor Level please do so here.
Precautions Will be Utilized to Help Prevent the Spread of Coronavirus
Saturday September 11th, 2021
Guan Ho Ha Fish & Game Club
1451 Rector Rd.
Scotia NY …