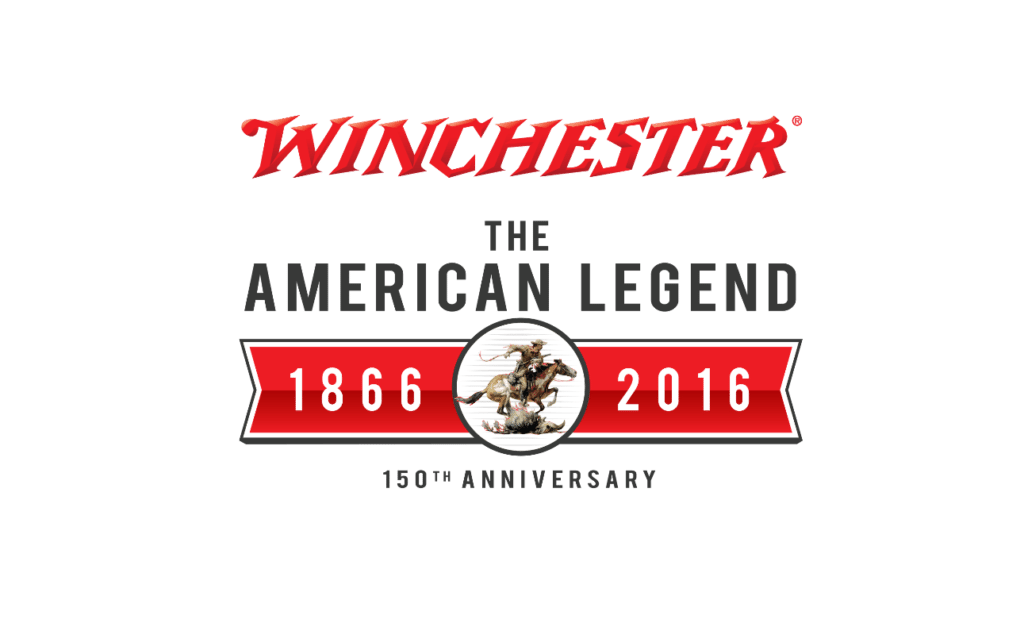 Winchester Supports Ronald McDonald House Through Kids & Clays Events
Dec 15, 2016
EAST ALTON, Ill
. – When Indiana McDonald's restaurant owners Glenn and Kathy Lubeznik decided to chair a sporting clays tournament in 1999 to raise money for the Chicago Ronald McDonald House, little did they realize at the time how big the fundraising movement would become. With the support of Winchester Ammunition at that very first event, they hosted 137 participants and raised $16,000. People had a lot of fun, too.
That one event became the impetus for the creation of the Kids & Clays organization, which this year will host more than 20 fundraising clays tournaments. Since 1999, it has raised more than $14 million for Ronald McDonald House Charities. And Winchester has been right there with them, every step of the way. "Winchester plays a large part every night when thousands of families benefit from the Kids & Clays program by receiving housing, food and other benefits from the houses," says Doug Jeanneret, executive director of Kids & Clays. Ronald McDonald Houses assist in provide housing, meals and a positive environment for families traveling away from home to tend to a sick child in the hospital or receiving treatment for serious illnesses.
Winchester continues to provide ammunition at the sporting clays fundraising events as one of the primary sponsors of Kids & Clays. "As one of the founding supporters of what is now Kids & Clays, Winchester made it possible for the program to get off the ground. These donations save the organization thousands of dollars at each event," Jeanneret explained, "valuable funds that can be put back into supporting Ronald McDonald's Houses across the country."
In celebration of Winchester's 150th anniversary this year, a special donation of one of only ten Winchester 1866 Yellow Boy firearms will be auctioned on Gunbroker beginning October 9, 2016, with all proceeds going to Kids & Clays. "There may be no greater cause than helping families faced with the challenge of caring for a sick child, and Winchester is proud of our long-standing relationship with Kids & Clays in supporting Ronald McDonald House Charities and the incredible services they provide," said Brett Flaugher, vice president of marketing, sales and strategy at Winchester Ammunition.
About Winchester Ammunition
The iconic Winchester brand celebrates 150 years of legendary excellence in 2016—a historic milestone representing a steadfast commitment to the hunting and shooting sports traditions and future generations of sportsmen. A world leader in delivering innovative products, Winchester is The American Legend, a brand built on integrity, hard work and a deep focus on its loyal customers. Learn more about the history of Winchester by visiting Winchester.com or connect with us on Facebook at
facebook.com/WinchesterOfficial
Lew Horton, Baron Technology and Gun Broker Team Up for Kids & Clays
Trumbull, CT
— Lew Horton Distributing, Baron Technology, Inc. and GunBroker.com are again partnering to help critically ill children and their families through the Kids & Clays Foundation. Kids & Clays supports a national series of shooting events, with proceeds benefiting Ronald McDonald House Charities.
Lew Horton has provided a Colt 1911 to Baron Technology (BTI), who exquisitely hand-engraved the firearm for auction on GunBroker.com. BTI artisan Rob Bunting did the engraving. Known for its special editions, this Lew Horton Colt 1911 in .45 caliber is certainly a "must own" for Colt and other unique firearm enthusiasts, with proceeds going to a great cause.
"Lew Horton Distributing is again proud to be a part of this project, teaming up with such a great organization as the Kids & Clays Foundation," said Don Drysdale of Lew Horton Distributing Co., Inc. "With Baron's expert help, we are able to provide something of great value to help people at a time when they need it the most."
The auction will run from Sunday Dec. 4 through Dec. 21. You can access the firearm at www.gunbroker.com or directly through www.kidsandclays.com.
"We are truly grateful to Lew Horton Distributing, Baron Technology and GunBroker for providing us the opportunity to raise funds for our cause," said Doug Jeanneret, executive director of the Kids & Clays Foundation. "This is a chance to own an amazing custom handgun, while at the same time helping countless critically ill children and their families in their time of greatest need. All three companies are to be commended."
In its own right, the Colt Mark IV Government Series .45 Caliber Automatic is a great carry or range gun, but the special bluing and intricate, hand engraving make this a once in a lifetime opportunity for any gun owner. By bidding on this work of art, you are not only getting a chance to own a very special, one of a kind handgun, but you are also supporting a very special charity.
"Kids & Clays is a shining star for the firearms industry. There isn't a charity to which we can point that does more to 'give back' to our local communities," said David Baron, of Baron Technology. "All of us are very proud to be supporting Kids & Clays auctions and shooting events all to benefit the Ronald McDonald House Charities."
About Baron Technology, Inc.
For 34 years, Baron Technology, Inc. has worked with shooting associations, conservation groups and manufacturers to embellish firearms, cutlery and other products that become heirlooms and collectibles. Merging hand-engraving techniques used for centuries with today's latest technology, Baron creates unique hand-engraved, sculpted-roll engraved, etched and multi-laser engraving processes to embellish all types of metal, synthetic and wood products. Baron services include a creative art department whose extraordinary custom designs are used by many industries and organizations around the world.
About Lew Horton Distributing
The Horton shooting sports tradition began in 1948 when Lew Horton Sr. opened a retail sporting goods store in Framingham, Massachusetts. In 1960, Lew Horton Jr. joined the company and learned the qualities that constituted a good wholesale partner. In 1977, this knowledge became the foundation for Lew Horton Distributing Company, Inc., which was started by Lew Horton Jr. in Southboro, MA. Today, Lew Horton Distributing Company occupies a modern, 25,000 sq. ft. facility in Westboro, MA.
For more information about Baron Technologies Inc., visit www.baronengraving.com; and, on Facebook under Baron Technology, Inc. and Fans of Baron Technology, Inc.
For more information about Lew Horton Distributing, visit www.lewhorton.com.
Media Contacts:
Roger Post – marketing@baronengraving.com, 203-452-0515
Doug Jeanneret – doug@kidsandclays.com, 219-874-2100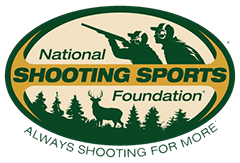 NSSF Supports Ronald McDonald Houses Through the Kids & Clays Foundation
NEWTOWN, Conn. – The National Shooting Sports Foundation® (NSSF®) stepped up for Ronald McDonald House by being a major sponsor at two sporting clays fundraiser shoots last fall organized by the Kids & Clays Foundation, the organization that harnesses the support of the firearms community to benefit Ronald McDonald House Charities.

The 2016 Inaugural Ronald McDonald House of Connecticut Sporting Clays Tournament attracted 80 shooters and tremendous club support last September at Fairfield County Fish & Game Protective Association in Monroe, Connecticut. Through sponsorships, entry fees and generous bidding for auction items, funds were raised to help support the construction of a new Ronald McDonald House in New Haven, Connecticut. NSSF also was a sponsor at a sporting clays shoot at Ten Mile River Preserve in Dover Plains, New York benefiting the Ronald McDonald House of Greater Hudson Valley.

"We are extremely proud as an organization and as an industry to assist Kids & Clays in making these fundraising events a success," said NSSF President and CEO Steve Sanetti. "What a good feeling it is to be part of efforts that support the important services Ronald McDonald House Charities provides to children and their families. We want more people to know about both Kids & Clays and Ronald McDonald House."

Sanetti noted that industry's longstanding concern for children is shown also by NSSF's Project ChildSafe program, whose free firearm safety kits containing a gun lock and safety brochure encourage the secure storage of firearms when not in use.

Ronald McDonald Houses across the country serve as a "home away from home" for children and families during treatment at nearby hospitals and healthcare facilities. The goal is to not only provide close access to medical care, but to also keep families close together during such challenging times.

"NSSF continues to make a very large difference in the lives of many within and outside of the shooting sports industry," said Doug Jeanneret, Executive Director of the Kids & Clays Foundation. "Countless families and their critically ill children are benefiting from their support."

The Kids & Clays Foundation makes possible a national series of charity sporting clays events that benefit critically ill children and their families. Many generous sponsors from both the firearms industry and outside it help make Kids & Clays' events a success.

From humble beginnings in 1999 when Glenn and Kathy Lubeznik, McDonald's owner/operators in Northwest Indiana, chaired the first annual Sporting Clays Tournament Event generating $16,000 to benefit the Chicago Ronald McDonald House, Kids & Clays has expanded and to date has raised more than $15 million through sporting clays, trap and skeet events while also raising awareness of the important service Ronald McDonald House Charities provides.